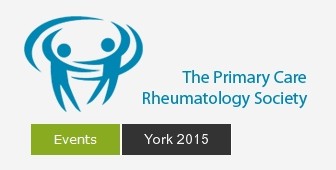 The Primary Care Rheumatology Society has released a provisional programme for their forthcoming annual conference in York. For the first time, activities include a joint injection workshop with a focus on upper limb anatomy, which will take place with the assistance and facilites of York Medical School.
Depending on your Word settings, files could be subject to Microsoft's Protected View. To make the file trusted, simply click 'enable editing' on the gold banner.
You should then be able to print the file.
Here's what Microsoft has to say about it.
Advanced users can adjust their Trusted Documents, Security settings in 'Options'.
This applies to versions Word 2010, Word 2013. Other versions of Word and Office may appear differently.
These are some of the workshops on offer, depending on numbers:
 
•    Injection Special Session (incurs additional cost of £50)
•    Biosimilars
•    Concepts of Pain
•    Patients Viewpoint
•    Osteoporosis and Vitamin D
•    Physical Activity: Benefits in Public Health
•    Rehabilitation after Arthroplasty
•    Health and Well-being in the Elderly, Minimising disability
•    Lumbar Spine
•    Treatment pathways for the foot and ankle
                 – an active discussion with optional practical element
•    Shoulder
•    Connective Tissue Clinical Assessment
•    PMR and Gout Case Studies
The programme and Attendance Application Form is available in two formats, PDF and Word document [see note about editing and printing imported Word docs] to fill in and return.