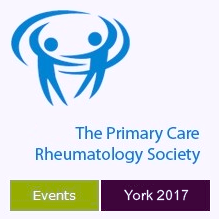 The Primary Care Rheumatology Society's annual conference will take place in York:
16-18th November 2017
Park Inn Hotel
North St
York
YO1 6JF
An outline programme for the three-day event is available to download, and booking is now open.
Please apply with this application form application form, indicating your interest and preferences in the choice of workshops.
There are further details available at the PCR Society website here.