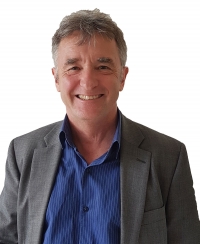 The British Acupuncture Council (BAcC) has recently appointed Paul Hitchcock as the Chief Executive Officer. Paul has a background with the AHP professional bodies and the health and care services, and he looks forward to ensuring that the BAcC continues to play a significant role in the important work of ARMA.
Meanwhile, the BAcC is continuing to raise the profile of traditional acupuncture in MSK pathways and is involved in a number of ongoing and newly started consultations.
As well as those undertaken directly by NICE, there are others of equal importance that sometimes receive less prominence, for example, the consultation on the British Orthopaedic Association Commissioning Guides.
This consultation runs throughout August with a closing date of 1st September and the guides cover:
Painful osteoarthritis of the knee
Pain arising from the hip in adults
Carpal Tunnel Syndrome (this guide previously covered other conditions associated with painful tingling fingers)
Painful deformed great toe
The comment forms and guides being consulted on are available via this page:
http://www.boa.ac.uk/pro-practice/commissioning-guides/
On another note, the BAcC annual conference is fast approaching and there will be a full report in a later newsletter.