The deadline to submit your entry into the NRAS Patients in Focus Awards is fast approaching – Friday 7th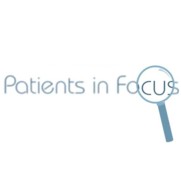 February 2014
• Write your entry – a maximum of 3 A4 sides
• Include any supporting material you may wish to provide
• Complete the form and have it signed by your clinical lead
• Send it to NRAS by Friday 7th February 2014
Applications forms and further information are available on the NRAS website www.nras.org.uk or by calling the NRAS office on 0845 458 3969.
New for 2014 – the Brighton Marathon
NRAS has places in the Brighton Marathon for the first time. Join the team on the 6th April to take part in the second largest marathon in the UK. This year the course has been changed slightly to allow keen runners to record a faster time. Once you have finished the race come and meet us in the charity village where we will be waiting to give you a huge pat on the pack and a much needed sit down!
If running a marathon sounds like too much hard work why not take on a challenge that needs no prior training? Take to the skies and take part in a tandem skydive. Our annual skydive takes place on the 17th May at Hinton Airfield in Northampton. It's a great afternoon which ticks every box if you are an adrenalin junkie!
For more information on all our events please contact val@nras.org.uk or call on 01628 501547.