Patients in Focus Award 2012
The National Rheumatoid Arthritis Society has just launched its Patients in Focus Award to recognise best practice in the education, information, treatment and care of people with rheumatoid arthritis. Entries must demonstrate a patient focused initiative that makes effective use of a multi-disciplinary team and shows evidence of patient benefit. Entries must be able to demonstrate sustainability and best use of available resources. There will be three prizes: 1st (£1,000) 2nd (£500) and 3rd (£250) and these should be used for educational purposes. The winning entry will also be invited to present their initiative at the British Society for Rheumatology (BSR) conference in April 2013. Applications are invited from those working in rheumatology either in a hospital unit or in the community. The application form can be downloaded from www.nras.org.uk. Completed entries should be sent to NRAS and must be received by the 8th February 2013.
NRAS needs you!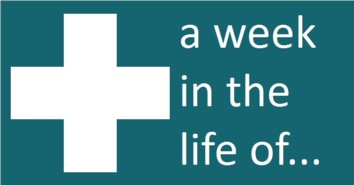 We are looking at creating a new section in the next NRAS magazine entitled 'a week in the life of…' with every edition featuring a different health care professional. This includes all those who are involved in the care of someone with rheumatoid arthritis – doctors (rheumatologists & GPs), nurses, OTs, physiotherapists, carers. We want to demonstrate just what a typical working week is like for HCPs, highlighting their range of work, the long hours, the continuous training, the volume of paperwork, the tough decisions and so on. People only see their HCP for a short period of time so it would be nice to show a bit more of what they do. If you would like to feature then please get in touch by emailing andrew@nras.org.uk.