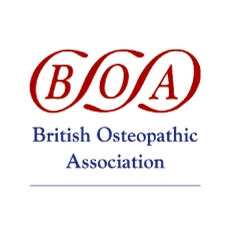 The British Osteopathic Association, which represents the majority of registered osteopaths, is supporting National BackCare Awareness Week (7 – 11 October). The theme of this year's event is 'caring for carers' and the BOA is issuing advice for carers to help them protect their backs.
Osteopaths can provide rapid, drug free, relief from pain caused by the types of stresses that carers often subject their back to when caring for others. Of the UK's 6.5m unpaid carers more than 80% said that their physical health had been affected by their caring responsibilities and 70% now suffer with back pain and are at a greater risk of developing chronic pain. As holistic therapists, osteopaths deliver a combination of manual therapy and advice for carers on how to prevent injury through exercise, good technique and a healthy lifestyle. Osteopathy is now available on the NHS in some areas.
Osteopath Kelston Chorley, BOA member, gives the following advice for carers to help them look after their backs.
Think before you help someone – don't risk a disc by lifting or manoeuvring someone on your own if they are too big for you
Never twist and bend your back when lifting an object or helping to support someone
When lifting keep the person or object close to you and always bend from the hips and knees
Avoid straining yourself when providing aid for someone, always ensure you are in a safe and good position to help that person – look after yourself first so you can look after them 
If you are looking after someone on a regular basis and this requires lifting or handling, try to find some changes you could make which reduce the physical stress
Pace yourself with your activity, its usually when we rush things that we tend to hurt ourselves
Take regular exercise yourself so you are fit and able to help others 
Throughout the week individual osteopaths will be providing talks, demonstrations and special offers for carers. To find out more visit www.osteopathy.org.