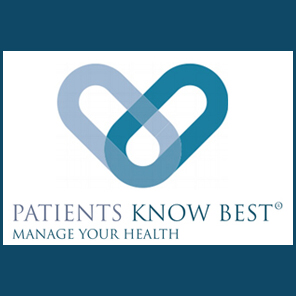 NRAS is delighted to be partnering with Patients Know Best (PKB) in an exciting new patient-centred venture to create a 'patient portal,' which will lead to better care and greater support for all those with rheumatoid arthritis (RA).
Powered by Patients Know Best – the world's only fully patient-controlled medical records system – the new NRAS digital portal will provide RA patients with a facility to gain support and ensure their full medical records are in one easy-to-access location.
The complex nature of rheumatoid arthritis means that patients are often treated by multiple health professionals and teams in different locations – this can result in fragmented care. The new portal will enable RA patients to join up the medical and third sector support – ensuring that everyone has a single, current version of a patient's medical record and care plan.  
To read the full press release, click here.
Inspiring Healthcare Professionals
Our amazing Wantage GP, Vineet, has now made it to the second round of the Mountain Warehouse Charity Challenge to win £10,000 for NRAS! The final round of voting is now open so please click the link on our website to vote and to read his Jogle for JIA story.
Another amazing story is that of Dr Martin Lee, our Newcastle Rheumatologist, who has stepped up to the mark yet again and is raising funds for NRAS. His team, Angels of the North, will be taking part in the Great North Run on the 11th September.  As if that wasn't enough, Martin is also taking part in a 60 mile bike ride and a 13.5 mile kayak race!  Please show your support by visiting his Virgin Money Giving page.

NRAS on Instragram!
NRAS is also excited to announce that we are now on Instragram – please follow us using the link here.