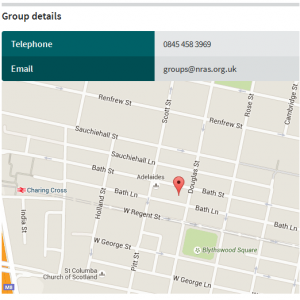 NRAS are really pleased to announce that this September we are launching a new group covering the Greater Glasgow and Clyde area for people living with rheumatoid and inflammatory arthritis!
The event is taking place in The Renfield Centre at St. Stephens Church, 260 Bath Street, Glasgow, G2 4HZ on Wednesday 16th September from 6:30-8:00pm.
This meeting is a joint venture by NRAS and GG&C Health Board. It is open to anyone living with RA or inflammatory arthritis, and their family and carers. It is a free event so everyone is welcome to attend and you do not need to be a member of NRAS. Find out more about the event and how to register on our website.