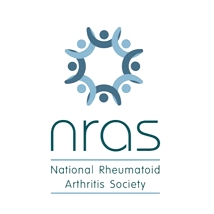 NRAS Report on RA for Atos
NRAS has recently authored a short report on rheumatoid arthritis for Atos to help improve their assessor's knowledge about the disease when they undertake face-to-face Personal Independence Payment assessments. The disease is one of a number of 'Health Condition Insight Reports' which Atos has requested from third sector organisations. The six page document outlines a range of sensitivities that assessors need to be aware of when undertaking the assessment and recommends some effective approaches towards communicating with RA claimants.
Prescription Charges
NRAS continues to be a member of the Prescription Charges Coalition and helped to produce a major report on the impact of charges on people with long-term conditions, which was published in March. NRAS commented on the draft report, provided media case studies, wrote two political blogs, drafted text for e-campaigning tools and also drafted a submission to the Labour Party Health and Social Care Policy Commission. The report can be downloaded at: Paying the Price report. There is also an e-action on the website which we are encouraging people from across the musculoskeletal sector to sign up to.
Rheumatoid Arthritis Awareness Week
The very first Rheumatoid Arthritis Awareness Week in the UK will be taking place between the 24th and 30th June 2013, a week dedicated solely to raising awareness of Rheumatoid Arthritis. Many people with RA have said that a common response to mentioning their Rheumatoid Arthritis is "my granny gets a bit of that," so the aim of the week is to dispel the myth that Rheumatoid Arthritis is a disease of the elderly caused by a lifetime of wear and tear. Instead we want to emphasise that it is an autoimmune disease with no age barriers. Most people are still of a working age when onset occurs so it truly is a life changing disease. Events and activities will be planned throughout the week so watch this space to find out more.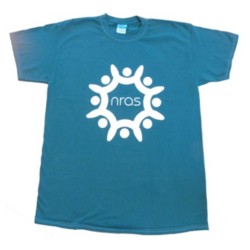 Sky Diving
Take part in the NRAS Tandem Skydive on Saturday 11th May at Hinton Airfield in Northampton.  Minimum pledge is £350.00 which includes your registration fee of £80.  It's a great afternoon for all so come along and take the plunge.  For more information please contact Val at val@nras.org.uk / 01628 501547 or visit the NRAS website at www.nras.org.uk/events.
NRAS Merchandise
NRAS have rebranded their merchandise products to now use the NRAS colours! Get your new t-shirt, running vest or wristbands through the NRAS eBay shop, or order over the phone by calling Val on 01628 501547.