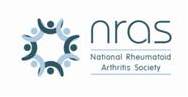 NRAS have had 3 Abstracts accepted as Poster presentations at the BSR conference this year taking place next week in Liverpool.
To all ARMA members attending the conference, NRAS would like to invite you to view the posters the titles of which are:
RHEUMATOID ARTHRITIS AND PUBLIC AWARENESS displaying on Tuesday April 29th
RA Awareness Week displaying on Thursday 1st May
Launch of Online Foot Health Education Programme Thursday 1st May
Also please come by the NRAS stand number 44 to meet many of the NRAS team who will be there.
RA Awareness Week, 16th-22nd June
This is the National Rheumatoid Arthritis Society's second awareness campaign and we need your help to raise the profile of RA as much as possible to help us change the public perception of this often misunderstood condition.  The theme is 'Invisible Disease' and this year the week will take place from 16th-22nd June so please do put this date into your diaries.  To request an RA Awareness Week Pack and to find out more, please click here.
NRAS Fatigue Survey
If you have rheumatoid arthritis (RA), it is very likely that you will experience chronic fatigue at some stage.  Chronic fatigue is not like tiredness. It can last for days and no amount of sleep will relieve it. It can come on without warning and prevent people from doing planned activities and everyday tasks.  One of the problems with fatigue is that it is an invisible symptom.
To coincide with the launch of our second national RA Awareness Week in June, the National Rheumatoid Arthritis Society will be publishing some new research to better articulate the range of impacts that chronic fatigue has on peoples' lives with recommendations for government action.
The information gathered from this online survey will also help to inform a separate booklet on fatigue to help people better understand and cope with this invisible symptom.
Please help by completing the survey using the link below. The more we know about your experience, the more we can do to support people with rheumatoid arthritis.
www.surveymonkey.com/s/chronic-fatigue
Thank you in advance for completing this survey.
NRAS Annual Conference 2014
We are delighted to announce our 2014 Annual Conference (previously known as Members' Day) will be held at Gomersal Park Hotel, West Yorkshire on Friday 19 September. The venue is in its own parkland setting, easily accessible from the M62 and just a short drive from both Leeds and Bradford. As with previous years it will be free for NRAS Members to attend, with a small charge of £5 for non-members, family and friends who wish to come along.
We have already confirmed our key speaker; Dr Maya Buch is a National Institute of Health Research (NIHR) Clinician Scientist, Senior Lecturer at Leeds University and Honorary Consultant Rheumatologist at Chapel Allerton Hospital. We have recently been encouraging Members to get involved in the SWITCH research study, which she is leading, comparing three different treatment options that are available to patients who are not responding to their first anti-TNF treatment.
Spaces are limited so do register soon if you would like to attend. Further information, including a full timetable and directions, will be sent out nearer the time but if you would like to register your attendance for the event now, please email membership@nras.org.uk with your full name, postcode and whether you would like to bring a guest(s).  We look forward to seeing you all in September.
Great North Run Challenge
Chris Deighton, President of the British Society of Rheumatology (BSR) is once again taking on the challenge of the Great North Run in aid of NRAS.  This year he will be dressing up as a pub landlord and pushing NRAS member Helly Berger (dressed as a barmaid) in her wheelchair, along with a team of pushers.  Last year the team completed the race is just over 3 hours having endured torrential rain and heavy winds, fingers crossed the weather will be kinder this year!  If you would like to support Chris or Helly please visit their Justgiving pages at www.justgiving.com/Chris-Deighton6 and www.justgiving.com/teamnras. 
If you would like to join our team on the day in Newcastle (7th September) now is the time to sign up, during April we have halved our registration fee to £25 and we will supply you with an NRAS canvas bag which you can use as your kit bag.
Contact val@nras.org.uk or call 01628 501547.
New Website
NRAS is pleased to launch a new website which we have been developing for the past year. The new site aims to improve user experience with a more simple navigation structure, improved search facility and more interactive resources.
Take a look for yourself at www.nras.org.uk!
The RAmble
As the countdown to RA Awareness Week 2014 has now begun we would like you to put your best foot forward and take part in 'The RAmble'.  We need your help to raise the profile of RA as much as you can to change the public perception of this condition – the 'invisible disease'.  We would like you to join us on Saturday 21st June in the beautiful grounds of Spetchley Park Gardens in Worcester (WR5 1RS) to take part in a 1 mile, 5 mile or wheelchair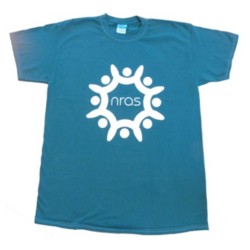 friendly walk (dogs are welcome on the 1 and 5 mile routes if they are well behaved and must be kept on leads at all times). 
Registration is from 10am and all three routes will start at 11.00 am.  Entry to all three walks is £10, you will receive a goody bag which includes an NRAS t-shirt (children under 13 are free).  We do hope you can join us for what promises to be a great day.  For more information or an entry form please email val@nras.org.uk or call 01628 501547.