The National Osteoporosis Society has had a busy summer. In June, over 100 of the charity's loyal volunteers came to a two day conference in Bath where they heard updates from a number of teams on the work that is going on including the setting up and improving of Fracture Liaison Services, the upcoming consumer campaign to encourage people to get active in order to keep their bones healthy and the plans for a revised support model for beneficiaries. On day two of the conference, the delegates came to the charity's head office in Camerton where a letter of support from the President of the National Osteoporosis Society, Her Royal Highness The Duchess of Cornwall, was read out during a celebration lunch.
Later on in the summer stakeholders such as GPs, clinicians, people with osteoporosis, teams from other charities and staff came together to discuss the direction of travel for the way that the charity supports people with the condition. A lively day of debate and interactive workshops was held which gave some great insight into what 'good support' looks like and will form the basis of a longer piece of work that the charity is undertaking to ensure that people with osteoporosis are helped in the way that suits them best.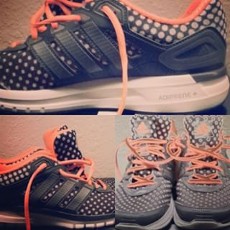 There is also a survey launching on 4th September which we'd appreciate your support in distributing to people with osteoporosis, perhaps via your newsletters and websites. The survey can be found at www.nos.org.uk/survey.
Paper versions are also available for those who are unable to complete it online – telephone the charity on 01761 471771 to request this format.
Finally, the launch of the charity's Lace up for Bones campaign is taking place in September in advance of World Osteoporosis Day on 20th October. Please get involved and share far and wide! The aim of the campaign is to encourage people to buy our special orange laces, to put them in their trainers, walking boots and shoes, and to get active in order to keep their bones healthy and strong. Over the coming weeks we're encouraging as many people as possible to get involved. Find out more at www.laceupforbones.co.uk and please share with friends, colleagues and family using the #laceupforbones.