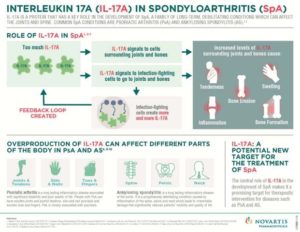 The first NICE committee meeting for the Single Technology Appraisal of secukinumab for AS was held on 21 June. Sally Dickinson attended to represent NASS. Her comments were based on the NASS professional organisation submission to NICE, which, in turn, was based on the survey NASS carried out in January 2016 among people with AS. We are now waiting for NICE to produce the Appraisal Consultation Document (ACD).
NASS also made a submission to the Scottish Medicines Consortium who held their committee meeting on 7 June and are expected to report by 12 July.
Secukinumab is not an anti TNF. It is a human monoclonal antibody that selectively neutralises circulating IL 17A. That means it will offer a novel treatment for AS.
http://nass.co.uk/news/nice-working-on-guidance-for-secukinumab/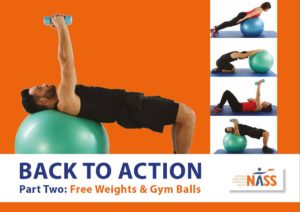 Back to Action part 2 launched
Back to Action is an exercise programme specifically designed by NASS for people with AS. We are now delighted to announce the launch of Back to Action part 2 which contains a free weights and a gym ball programme. The guide has once again by developed by physiotherapists Claire Harris and Claire Jeffries who worked on the original book.
http://nass.co.uk/news/news/back-to-action-part-2-now-available/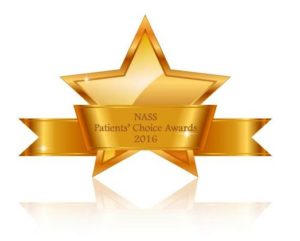 NASS Patients' Choice Awards
The first NASS Patients' Choice Awards have been launched.
During the 40th anniversary year of NASS we wanted to celebrate the great care that many people with AS tell us they receive. We particularly want to recognise those healthcare professionals that go the extra mile, making the difference to the lives of people with AS. People with AS can nominate for:
Best care provided by a rheumatologist
Best support provided by a physiotherapist
Best NASS Branch physiotherapist
Best rheumatology nurse
AS Clinic Team awards
You changed my life award
http://nass.co.uk/news/news/cast-your-vote-in-the-nass-patients-choice-awards/