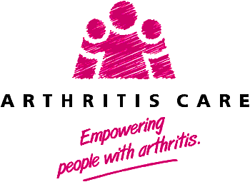 In July, Arthritis Care chaired a seminar looking at improving the commissioning RA services. Supported by Roche, it attracted stakeholders, including NRAS, and Peter Kay, the NHS England's MSK Clinical Director. It included a presentation undertaken by MHP Mandate into how RA is being prioritised by CCGs and Health and Wellbeing Board strategies.
The discussion explored how the incentives in the new system can be used to deliver improved care.  The output will be a short support pack for commissioners to assist them in commissioning high quality RA services.
Health service development – Arthritis Care in Northern Ireland, along with other groups from the Long Term Conditions Alliance NI, has taken part in a meeting with DHSSPS officials to discuss the setting up of 17 new Integrated Care Pathways (ICPs). ICPs will monitor the delivery of local services, with an initial focus on specifics topics, e.g. the frail elderly, and will involve user representatives. 
At present, Arthritis Care are developing a range of new services across England, including:
        Arthritis Champions – face to face peer support, information and signposting, provided by volunteers, at all stages in a patient's disease journey. The volunteers champion the needs of the individual and those of the community, through patient involvement and Healthwatch. Arthritis Champions are being piloted in Warrington and Chester.
        Joint Approaches – a volunteer led self management programme, using a modular approach to support people with arthritis to improve their quality of life. JA offers a flexible self management programme. JA is currently being piloted across Central England, with more planned for September.
        Chat 4 Change –group-based telephone self management support, facilitated by volunteers. Participants register to be part of a group, and are led through a number of telephone calls where elements of self management are discussed, e.g. diet & exercise. Facilitators guide the discussions, ensuring that participants share good practice and helpful information. Volunteers are currently being trained, for courses due to start in September.
        A peer support project – currently being piloted at Queen Elizabeth Hospital in Gateshead. Volunteers offer peer support at manned drop – in points within the hospital. Volunteers have just been recruited, and funding has just been secured to run the service in four more health venues in the north east of England.