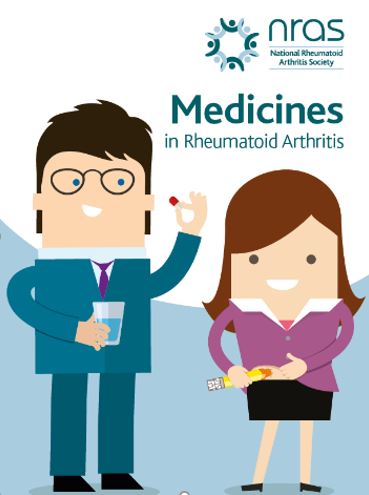 NRAS is delighted to announce the launch of a new publication: 'Medicines in Rheumatoid Arthritis'.
It is a comprehensive guide to all medicines used in the treatment of RA, including NSAIDs, Steroids, DMARDs, Biologics and Biosimilars. Order your copy today by emailing enquiries@nras.org.uk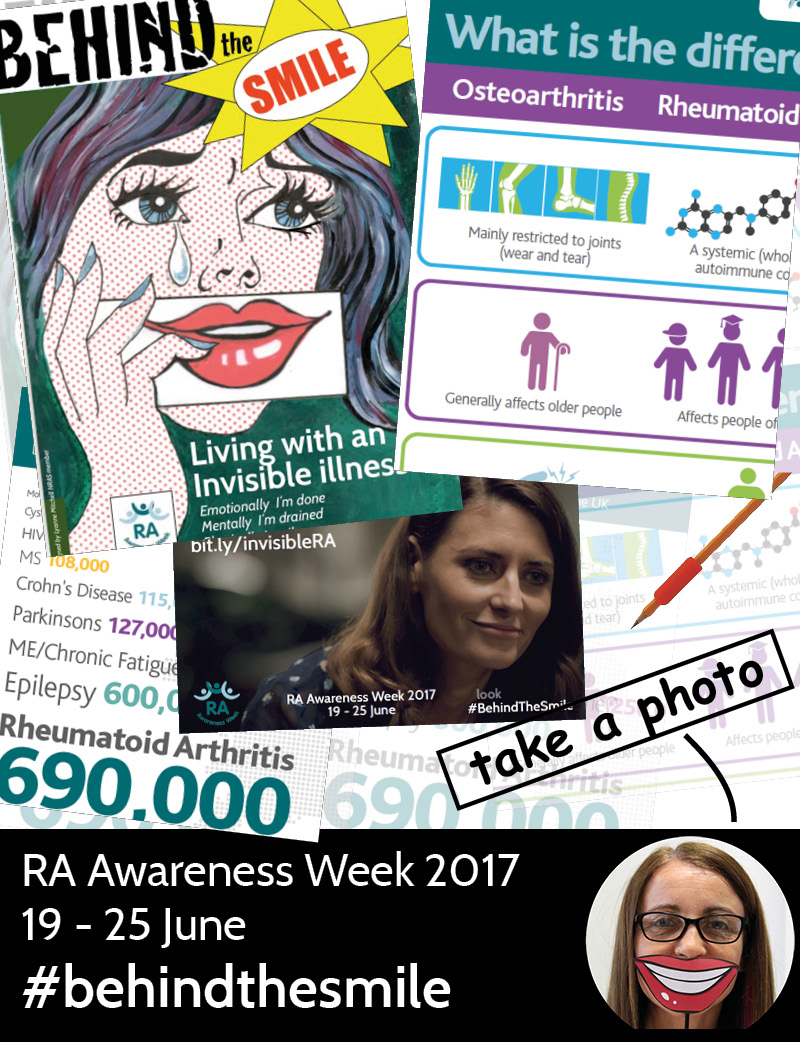 Rheumatoid Arthritis Awareness Week pack
Our RA Awareness week pack is available now! Order your pack today which includes:
our 'Behind The Smile' pop art poster (A4)
Smiley lips, conveniently cut out so that you can take your #behindthesmile photo.
S-Factor poster
A pencil with grip, for easier writing.
A car bumper sticker
Fundraising guide
plus a series of infographics giving general RA facts and highlighting the differences between Osteoarthritis and RA.
JIA Family Day – 1st July 2017
Our annual JIA Family Day in llkley, West Yorkshire on Saturday 1st July 2017, from 11am – 4pm.
Supervised outdoor adventure fun, join in with building wigwams, pond dipping, team games and a giant fully accessible adventure playground or just relax and soak up the sun, plus have the opportunity to listen to paediatric rheumatology experts and join us for a buffet lunch, everyone in the family is welcome. 
Fully accessible amazing outdoor activities for children and young people, all supervised by Centre staff.  Register on the JIA-at-NRAS page – http://www.jia.org.uk/annual-family-days