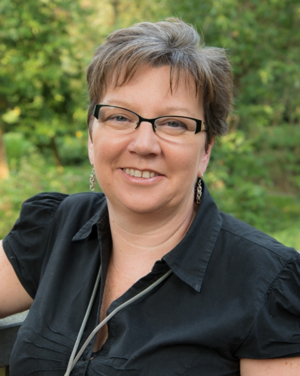 by Clare Jacklin, Chief Executive, National Rheumatoid Arthritis Society (NRAS)

We have been in the grip of this pandemic now for over a year and I'm sure you are all feeling, like me, rather fed up of it! Perfectly understandable, but we must not lose sight of that light that is at the end of this dark tunnel; and we ARE getting ever closer. The one thing I am struggling to comprehend is this talk of 'going back to normal'. It is NORMAL that got us into this situation in the first place! I, for one, do not want to go 'back', I want to look forward. I want to look forward to a better, healthier world where we all take action to look after each other and our planet, far better than we have done so to date.
Even if/when every single person across the world gets a COVID vaccine, this and other viruses are here to stay. New strains of coronavirus or another virus will exist, and therefore our way of living has changed irreversibly. I worry that the media leads us to thinking the COVID vaccinations are the full solution. They are certainly a big part of the solution, but it will require a global change in behaviour to return to the sorts of freedom of movement that we all enjoyed pre-pandemic. While that sounds negative, I do not mean it to be. I would like to see us all embrace this opportunity to hit the 'reboot' button. Mother nature is inviting us to 'reset' and 'refocus' and I am hoping I can respond positively to that invitation, but it will not be easy. Change never is easy.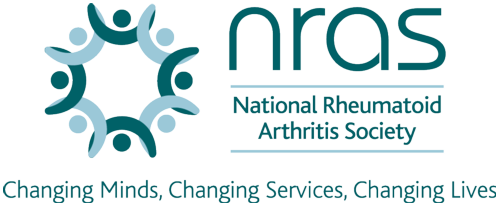 At NRAS we are doing all we can to help those living with RA and JIA make those small everyday changes to hit those 'reset' buttons. This pandemic has made our charity look at how we can respond to the needs of those living with inflammatory arthritis in a different way. Little did I think just over a year ago that I'd be broadcasting live on Facebook to thousands of people on a regular basis. But that was what was called for and so we had to respond. The last Facebook Live (with me and my colleague, Nadine, hosted with Dr James Galloway) has now been viewed by over 15,000 people! Quite daunting really, but it shows how much people are reaching out for information and needing patient organisations in this time of crisis to be there to answer their questions and offer reassurance.
All the NRAS COVID Facebook Live content can be viewed here.
Early on in this pandemic the local NRAS groups had to stop meeting in person, which left a void for many in obtaining that peer support which is so important. Many NRAS groups are now meeting regularly via Zoom which a year ago I would not have thought would work but it's great to see the groups embracing these new ways of engaging. Likewise, another new service triggered by the COVID crisis to reduce feelings of isolation was the Here for You service where individuals can register via the website rather than via the NRAS helpline to receive a call from a trained volunteer.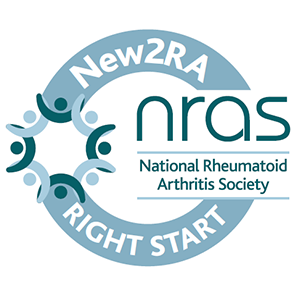 I'm delighted that the 'New2RA Right Start' and the 'Living with RA' services have both seen an increase in uptake, which has been easing some pressures on overstretched rheumatology units to deliver that wrap around care and patient education during this pandemic.
One great change over the last year for me personally has been the increased interaction and collaboration with other professional and patient organisations that being a member of ARMA has facilitated and enabled. The ARMA regular meetings during this pandemic has, in my mind, been the MSK community's equivalent of the government's COBRA! Thanks to the leadership and dedication of Sue Brown, ARMA Chief Executive.
I'd like to take this opportunity to express my immense gratitude to all working in the NHS as well as my friends, colleagues and volunteers across the MSK community for their resilience and fortitude. Together we will build back to better!