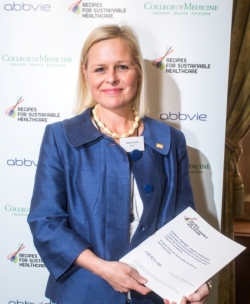 The National Ankylosing Spondylitis Society are sad to report that after six years with NASS as Chief Executive, Debbie Cook is moving on, out of the medical health sector. During her time with NASS Debbie has overseen the transformation of the charity into one that AS charities around the world aspire to emulate.
Her bold leadership and strong vision, whilst always remaining sensitive to the needs of the membership, have defined NASS's approach and will set the tone for the future. Debbie will be leaving NASS on 24 November 2017.
We have started to recruit for a new Chief Executive and you can find more about the role and the application process here.