Putting big mouths and big ideas behind microphones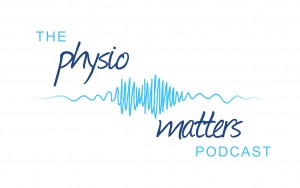 The Physio Matters Podcast offers free education to healthcare professionals, particularly physiotherapists. The Physio Matters Podcast session 26 was funded by NASS and features physiotherapist Jack March interviewing Dr Karl Gaffney (Consultant Rheumatologist, Norfolk and Norwich University Hospital and NASS Trustee) talking ankylosing spondylitis (axial spondyloarthritis) (AS).  
The aim of the interview is to provide free education on the subject and raise awareness of spondyloarthritis and we were delighted that, to date, more than 2,000 physiotherapists have listened to the full recording. A great way to build knowledge among an important target group.
Back Pain Plus campaign launched
On 29 February NASS launched their new campaign aimed at continuing their fight to reduce the current 8.5 year delay in diagnosis.
Back Pain Plus is an awareness campaign aimed at ophthalmologists, dermatologists and gastroenterologists.  The campaign seeks to reduce the current 8.5 year delay in diagnosis for people with ankylosing spondylitis (axial spondyloarthritis) (AS) in the UK. 
Did you know:
26% of people with AS have acute anterior uveitis & 40% of people with acute anterior uveitis have spondyloarthritis
9% of people with AS have psoriasis
7% of people with AS have inflammatory bowel disease
The campaign has begun with a direct mailing via email and post to every ophthalmologist, dermatologist and gastroenterologist in the UK. This will be followed with a range of further targeted activities including educational events and conferences. Our aim is to educate every consultant and registrar in these fields about AS.
NASS State of the Nation survey
This year, NASS celebrates 40 years of supporting people with AS.
Understanding and management of AS has changed hugely over the past 40 years and NASS want to understand the current 'state of the nation'.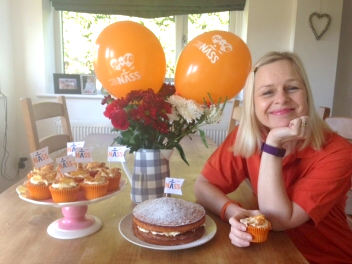 The survey is all about patients experiences of living with AS. We are also working with the British Society for Spondyloarthritis to survey rheumatology departments in the UK about their approach to managing AS and the services they offer. We hope that, together, the two surveys will give a clear picture of what's happening in the UK and where improvements can be made. We will use the information to campaign and raise awareness.
To mark this special year, NASS is planning two key activities to help our members and supporters celebrate with us. During Fab at 40 Fortnight, 1-15 May, NASS members across the country will be holding coffee-morning, dress-down days and more, all to raise vital awareness of AS and funds for NASS. The NASS Birthday Bash will also take place on 15 October in London, promising to be a fun-filled evening of celebration.
You can find out more about NASS' birthday celebrations on their website.