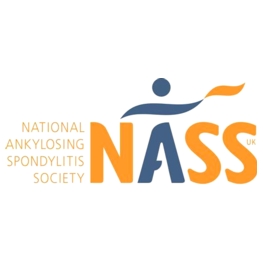 AS & You
NASS was delighted to launch our AS & You events on 18 September in Birmingham. These events have been specifically designed for those who have been diagnosed with ankylosing spondylitis or axial spondyloarthritis in the last 18 months. They were developed following a focus group involving patients under 30 who specifically pinpointed that knowing more detail about AS when they were first diagnosed would have helped them to come to terms with their diagnosis a lot sooner. The first event was a great success, the feedback from everyone who went has been excellent. The aim to give newly diagnosed patients the tools to understand and manage their condition certainly seems to have been achieved.
AS & You will be in London 6 October 2014, Glasgow 19 November 2014, Chester 12 March 2015 and Sunderland 23 April 2015 Portsmouth 7 May 2015. We will announce further dates at the beginning of 2015.
Don't Turn Your Back on it
The Don't Turn Your Back On It campaign moved to Bath on Saturday 13 September to raise awareness of inflammatory back pain and the impact it can have on people's lives. Debbie Cook, NASS Chief Executive and Raj Mahapatra (NASS Chairman) were on the stand in the afternoon along with a lot of the NASS Trustees including Dr Raj Sengupta from the RNHRD in Bath. Read more about the roadshow.
Long Term Conditions Survey
Lastly, as general interest to ARMA members, there's this report from the Institute of Public Policy Research (IPPR) about patients with long term conditions.