Our annual Members' Day was held on Saturday 17 June at Bramall Lane stadium in Sheffield. We were delighted to have a full house with 150 members and guests attending. Dr Gareth Jones presented his research on disease flares and Professor Paul Wordsworth gave an update on his research into the genetics of AS. The AS team from the Royal Hallamshire in Sheffield including Dr Lisa Dunkley, Zoe Cox and Liz Byrne presented on what patients should expect from their AS clinic under the new NICE spondyloarthritis guideline and the day ended with a flare management workshop lead by Clare Clarke, Sue Gurden and Claire Harris. Presentations will be uploaded to the Members' area of the NASS website.
Back Pain Plus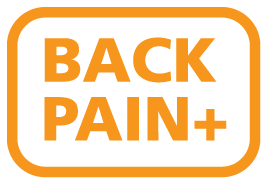 NASS were at the British Society for Gastroenterology (BSG) Conference 19 – 22 June to raise awareness of the link between AS and inflammatory bowel disease as part of our Back Pain Plus campaign. The campaign was launched back in 2016 and is aimed at gastroenterologist, ophthalmologists and dermatologists. We also had a poster and flyers at the recent Royal College of Ophthalmologists (RCO) conference and will have flyers at the up coming British Association of Dermatologists (BAD) conference in July. We were also delighted to have the campaign mentioned during talks at both the BSG and RCO conferences.
Biologics Guide
We have updated our Guide to anti TNF therapy to become a Guide to Biologic Therapy. It now includes the NICE approved anti IL 17A, secukinumab (Costenyx).
AS one
Last week NASS launched our new service, "AS one", which aims to bring together young people with axial spondyloarthritis and AS. The service aims to inform and educate on AS, but it's also a platform for young people to share their thoughts, feelings and experiences with each other.