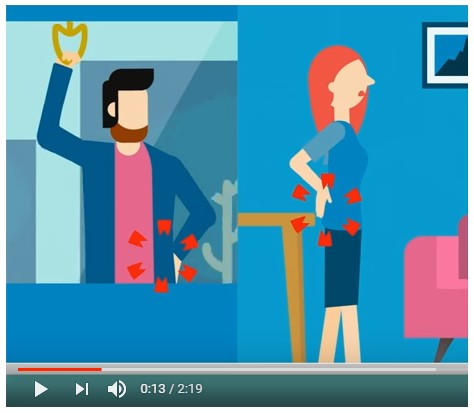 We chose World Arthritis Day to launch our new video, 'Managing your ankylosing spondylitis'.
The video explains the treatment and management of AS, including medications, exercise recommendations and lifestyle recommendations, including stopping smoking.
The previous videos in the series include, 'What is ankylosing spondylitis' and 'Ankylosing spondylitis – not just back pain'
NASS have moved
Our new address is:
172 King Street
Hammersmith
W6 0QU
Our telephone number remains the same.