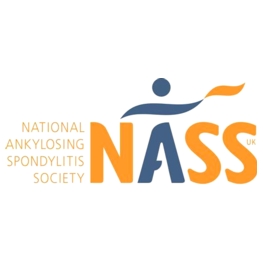 NASS are on stand 47 at the BSR Conference this week.
On Wednesday 29 April (10:30-11:30) NASS will have a poster presentation on:
"Management of ankylosing spondylitis in the UK – the patient perspective"
We will be sharing the results of the NASS survey of 1630 people in the UK with AS.
Key findings include:
• a significant increase over the past 3 years in the proportion of AS patients under the care of a rheumatologist
• high average satisfaction ratings for rheumatologists but significantly lower satisfaction during a flare
• low levels of access to physiotherapy
• negative impact of AS on working lives of patients
The average satisfaction rating for help and advice from departments during a flare was just 3.63 out of 5.
World AS Day 2014
It's World AS Day on Saturday 3 May.
NASS are asking people to spread the word about AS to help raise awareness of the condition.
Please read more from the NASS website.