Improving outcomes through MSK Clinical Networks: a national seminar
The event took place on January 21st 2016 at the Grand Connaught Rooms in Holborn, London.
Please also visit the MSK Knowledge Network webpage, where you can read about the benefits of the network and how to join.
Musculoskeletal workforce enablers to service transformation
Beverley Harden, AD Education and Quality Health Education England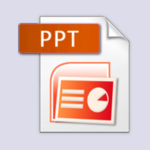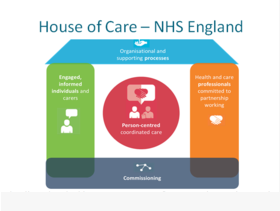 FLS Implementation – A National Approach
Claire Severgnini, CEO National Osteoporosis Society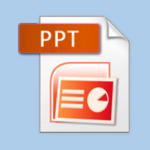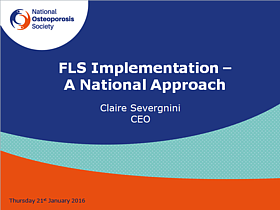 Read the case study on Crawley CCG's Fracture Liaison Service.
Developing MSK Services in South Derbyshire
Liz Lawrence, Senior Transformation Programme Manager for Planned Care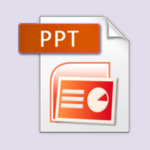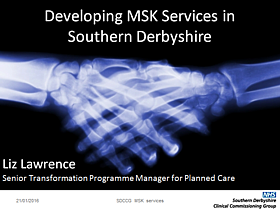 Improving outcomes for people with musculoskeletal conditions
Dr V. Tzortziou-Brown, NHS Tower Hamlets CCG Lead on Integrated Care and Research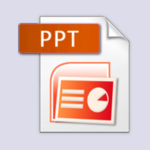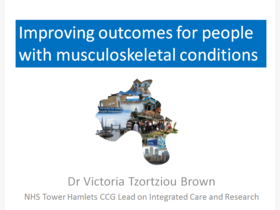 Role of Academic Health Science Networks in Supporting Improved Care for MSK
Rhian Hughes, Theme Director, Person Centred Care, West Midlands AHSN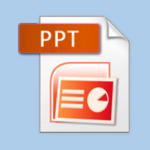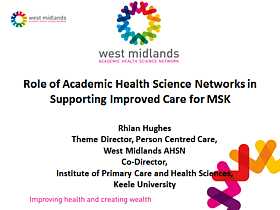 Integrated Service Delivery Across the Whole Patient Pathway
Johan Holte, Consultant Physiotherapist, Sussex MSK Partnership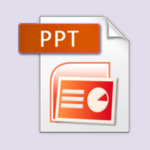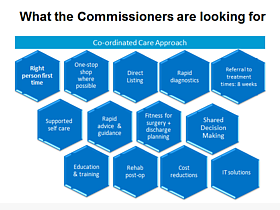 "What matters most": Person centred co-ordinated care for LTC
Jacquie White, Deputy Director for Long-Term Conditions, NHS England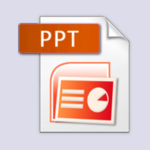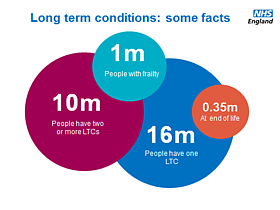 MSK and Proactive Care Planning – from Rhetoric to Reality
David Paynton, National Clinical Lead, RCGP, Centre for Commissioning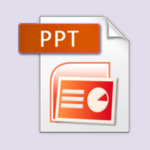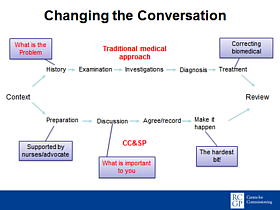 Supporting the Shift to Person Centred Care
Martin Routledge, Director, Coalition for Collaborative Care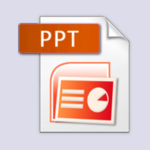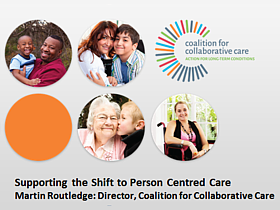 Feedback from the Event