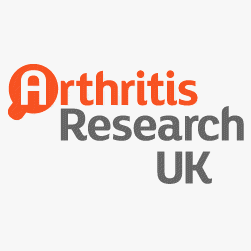 Arthritis Research UK is seeking to transform the conversation about musculoskeletal conditions. For too long, the focus has been on the end stages of musculoskeletal disease – treating them when they're at their most severe.
We'd like to see a change: promotion of lifelong healthy bones, muscles and joints. We must address how we reduce the risk of developing a musculoskeletal condition, alongside how we reduce the impact of these painful conditions once they've developed.
Awareness of the link between healthy lifestyles and musculoskeletal health is low, particularly for people already living with the pain and disability of arthritis or back pain. We need to challenge these misconceptions and explode the myth that nothing can be done about arthritis. Our guide, Musculoskeletal health – a public health approach (PDF 3 MB), presents a new way of thinking about musculoskeletal conditions. Everyone can do something to improve and maintain the health of their bones, joints, muscles and spine, at every age:
Increasing physical activity and keeping a healthy weight can markedly reduce the risk of developing a musculoskeletal problem.
For those with a musculoskeletal condition, lifestyle changes can substantially reduce the impact of the condition, at every stage of the disease.
Read more background on this page from the Arthritis Research UK website.