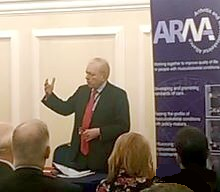 ARMA held its 6th annual Lecture on Human Rights Day, 10 December 2014, at Westminster Central Hall, London. Our Speaker this year was Lord Hunt of King's Heath, Shadow Labour Health Minister in the House of Lords and former Chair of Heart of England NHS Foundation Trust, as well as President of the Royal Society for Public Health.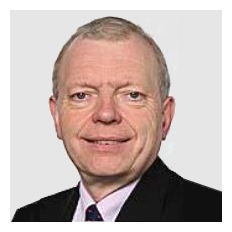 Lord Hunt spoke about a broad range of issues and challenges facing the NHS in England and Labour's view of these, and went on to commend and express his support for all the recommendations in ARMA's General Election Manifesto.
Listen to Lord Hunt's speech. (MP3 audio, 25 mins, 23 MB variable quality)
With thanks to Roche for their support and MHP for their assistance.
Previous ARMA Speakers
See videos, slide presentations and hear audio from previous keynote lecture speakers