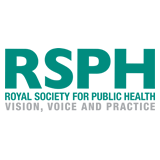 This month the Royal Society for Public Health published its latest report capturing the views of those working in public health within local authorities. "In good health" builds upon research RSPH undertook in 2014 and attempts to provide a snapshot of the public health workforce nearly 2 years since the move to Local Authorities.


The findings of RSPH show that embedding public health within Local Authorities has given cause for optimism. There appears to be greater belief that this move will lead to better health outcomes, and public health is working well with other departments. However, we would also temper this optimism with concerns that political and financial constraints may be continuing to impact upon decision making to improve the public's health. It is paramount that evidence of what can improve the public's health should guide decision-making.
The full report and press release can be found here.
Shirley Cramer CBE
Chief Executive
Royal Society for Public Health