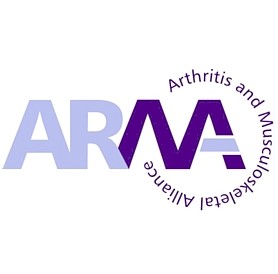 We welcome applications from organisations working in the field of arthritis and other musculoskeletal conditions.
Joining ARMA gives you the chance to add your voice to a growing, well-regarded umbrella organisation and helps to ensure that our policy and campaigning work reflects the needs of your constituency. Member organisations also benefit from sharing information and knowledge and strengthening their links with other organisations in the field.
Membership rates are calculated on a sliding scale depending upon size/income; see the Subscription Structure table [link removed temporarily].
Other benefits include:
Opportunities to participate in ARMA events and projects
Opportunities to take part in campaigning work
Regular mailings and briefings to keep abreast of developments in the field
Use of our meeting room at a reduced rate, subject to availability
Free exhibition space at British Society for Rheumatology conferences, subject to availability
If your organisation wishes to join ARMA please write to our CEO via our Contact us page.
There is also the option to join as part of an associate membership arrangement, which you can learn about here.