ARMA is a member of the European League Against Rheumatism (EULAR) and the Global Alliance for Musculoskeletal Health, disseminating information from these organisations to the musculoskeletal community across the UK.
Being the UK's National Action Network (NAN), ARMA actively collaborates with other national and international organisations, as well as representing the UK on an international stage.
Bone and Joint Week
12-20 October
Bone and Joint Week is part of an international campaign to improve musculoskeletal health.
Formerly known as Bone & Joint Awareness Week and aligned with USBJI's Bone & Joint Action Week, in this annually occurring international event there are dedicated days to highlight major rheumatic and musculoskeletal conditions.
Visit the Bone and Joint Week page.
12 October: World Arthritis Day
16 October: World Spine Day
19 October: World Pediatric Bone & Joint Day
20 October: World Osteoporosis Day
12 October: World Arthritis Day (WAD)
The World Arthritis Day is supported by EULAR, and this year's theme is "Don't Delay, Connect Today!"
This campaign aims to raise awareness of the importance of early diagnosis in preventing further damage to those living with RMDs, and to encourage timely access to evidence-based treatment.
You can get involved by liking and sharing posts on our Facebook, Instagram and Twitter (#ConnectToday).
Find out more at www.worldarthritisday.org/get-involved.
Expand and browse all World Arthritis Day posts, here.
16th October: World Spine Day (WSD)
This year, the WSD theme is "Your Back in Action" highlighting the importance of physical activity and improving posture as part of good spinal health and prevention of injury. WSD is encouraging people and organisations worldwide to plan special events around the theme of #yourbackinaction to raise awareness of good spinal health.
See www.worldspineday.org for more information and how to get involved.
17th October: World Trauma Day
19th October: World Pediatric Bone & Joint (PB&J) Day
20th October: World Osteoporosis Day (WOD)
Visit the www.worldosteoporosisday.org website.
EULAR – the European League Against Rheumatism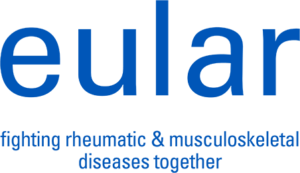 The UK is one of many countries across Europe represented within EULAR, a diverse organisation that lobbies at the european level. The varying size, structure and activities of EULAR's members means different approaches to issues must be represented, however all members work with a common goal to improve the lives of people with rheumatic diseases.
EULAR's activities include raising awareness of the diseases, defending the rights and interests of people with RMDs, and promoting access to the latest and most appropriate treatments. EULAR collects and collates research on the different musculoskeletal conditions, and specifically develops information for broadcast to a non-medical audience.
For more information see EULAR website.
The Global Alliance for Musculoskeletal Health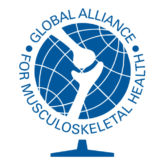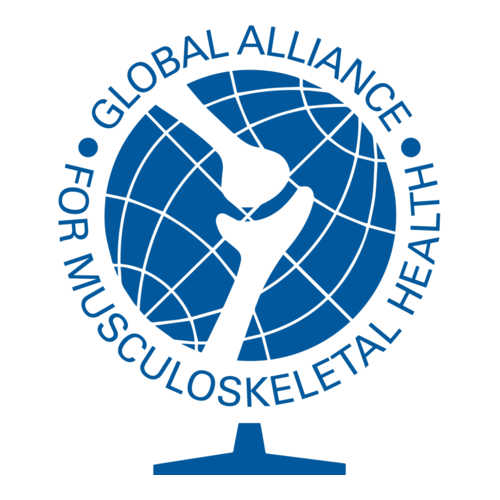 The Global Alliance for Musculoskeletal Health (G-Musc) is a global initiative intended to improve the lives of people with musculoskeletal disorders and to advance understanding and treatment of musculoskeletal disorders through prevention, education and research.
G-Musc used to be known as the BJD, after the United Nations, the World Health Organization and 37 countries proclaimed the years 2000-2010 as the Bone and Joint Decade. Due to the success of this organisation it was extended to become the Bone and Joint decades, with a scope lasting until 2020. The initial 10-year global initiative was launched by the United Nations Secretary General, Kofi Annan, who urged governments around the world to start taking action to draw attention to the growing pervasiveness and impact of musculoskeletal diseases, and to reduce the social and financial burdens to society.
What is ARMA's Role in the Global Alliance?
As a supporter of the lobal Alliance for Musculoskeletal Health, ARMA is part of a worldwide effort to:
raise awareness and educate the world on the increasing societal impact of musculoskeletal injuries and disorders
empower patients and service users to participate in decisions about their care and treatment
increase global funding for prevention activities and treatment research
continually seek and promote cost-effective prevention and treatment of musculoskeletal injuries and disorders
The World Health Organization estimates that several hundred million people already suffer from bone and joint diseases, with dramatic increases expected due to a doubling in the number of people over 50 years of age by 2020. Musculo-skeletal conditions are the most common causes of severe long-term pain and physical disability, affecting hundreds of million of people across the world. The extent of the problem and its burden on patients and society can be understood from some examples:
Joint diseases account for half of all chronic conditions in persons aged 65 and over.
Back pain is the second leading cause of sick leave.
Fractures related to osteoporosis have almost doubled in number in the last decade; it is estimated that 40% of all women over 50 years will suffer from an osteoporotic fracture.
The severe injuries caused by traffic accidents and war produce a tremendous demand for preventive and restorative help. It it anticipated that 25% of health expenditure of developing countries will be spent on trauma related care by the year 2010.
Crippling diseases and deformities continue to deprive children of their normal development.
Please visit the Global Alliance site for more information.
International
A selection of other recent international posts:
Return to the top of the page.