Associate membership of the Arthritis and Musculoskeletal Alliance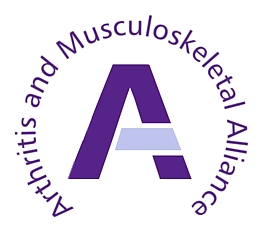 Be part of the collective voice for the musculoskeletal community and add your voice to our work to improve the lives of people with musculoskeletal conditions.
ARMA is an umbrella body representing the breadth of musculoskeletal conditions and professions. It is important that our work is driven by the needs of patients, clinicians and researchers and is independent of commercial interests. However, we recognise that there are many stakeholders not eligible for ARMA membership who play an important role in musculoskeletal health, whose involvement would be mutually beneficial. Associate membership of ARMA provides a way for such organisations to engage with our work.
Why become an associate member of ARMA?
As an associate member you become part of the highly effective combined voice of the musculoskeletal community, working together to influence policy and drive up service quality. We work across the MSK pathway, including prevention, primary, community and secondary services.
Associate membership of ARMA entitles your organisation to:
Regular policy and communications meetings
Contribute news items to a monthly e-newsletter (not promotional items).
Opportunities to network, share and learn from other organisations active in the MSK field.
Opportunities to collaborate with other ARMA members on issues of common concern.
1 free place at the ARMA annual lecture.
Associate membership
ARMA associate membership is open to any organisations which:
Is not eligible for membership, (for instance because it is a for profit);
Has an interest in improving MSK health and support for people with MSK conditions;
Is in sympathy with our values and willing to abide by our expectations of associate members;
Associate membership would not be damaging to ARMA (e.g. we would not accept political parties or organisations associated with products which harm MSK health).
What is ARMA?
Our vision for musculoskeletal (MSK) health:
The MSK health of the population is promoted throughout life;
Everyone with MSK conditions receives appropriate, high quality interventions to promote their health and well-being in a timely manner.
We engage with public policy, services (commissioning) and service delivery and practice.
We focus on cross cutting issues covering more than one condition or profession, (e.g. pathways of care, multidisciplinary working, MSK and the direction of the NHS, where our ability to harness the expertise of a range of members means we can have a stronger voice than one organisation acting alone. In the interests of patients, we want to see people get the right treatment at the right time, and we value the range of professionals who can contribute to the health of people with MSK conditions.
For more details about joining, please contact us.
See our Associate members.