This is the page for the ARMA Local Network Group for Portsmouth.
Local Contact:
Colin Beevor
colin.beevor@porthosp.nhs.uk
023 9228 6000 ext. 1495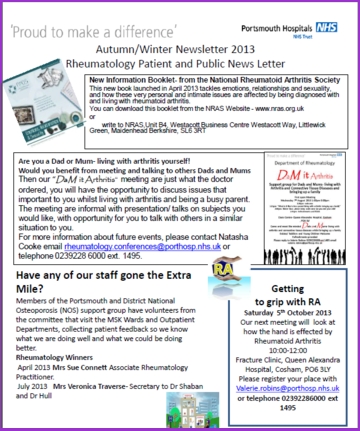 Patient Newsletter – Autumn Winter 2013
From The Department of Rheumatology
and Portsmouth Hospitals NHS Trust
The newsletter is in pdf format.
Click the image to open it.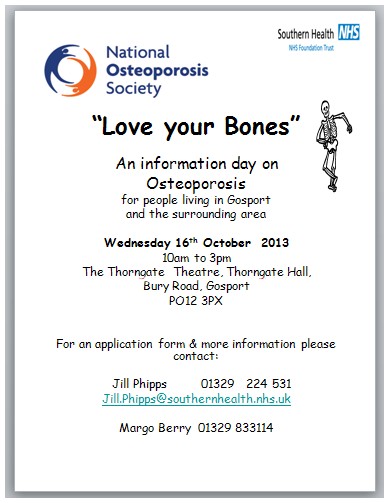 Gosport – Love Your Bones
Wednesday 16th October 2013
An information day on Osteoporosis presented by the NOS. Click the poster to see full details.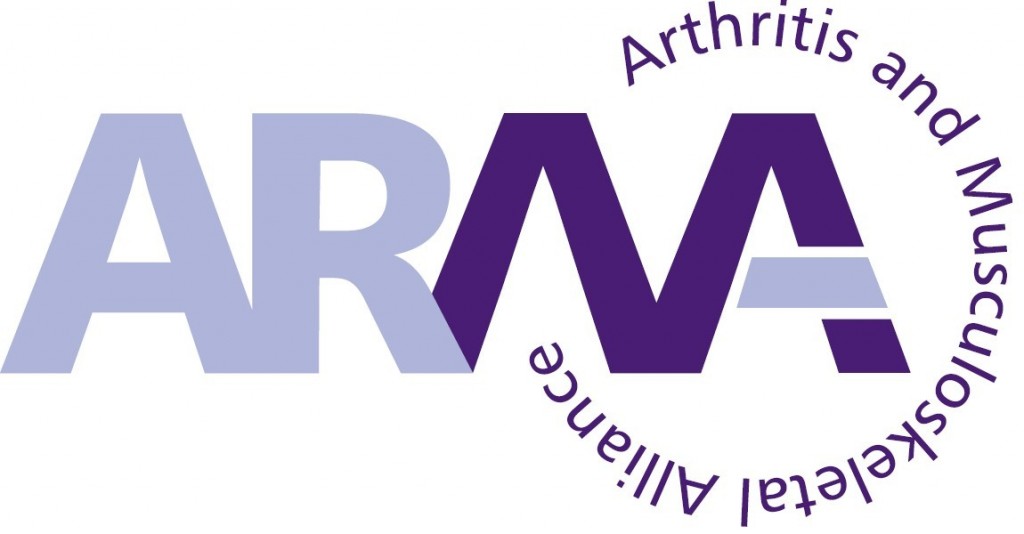 The aims of the local network are to:
- Monitor local service provision
- Identify and campaign on local service issues using the ARMA Standards of Care and other policy initiatives
- Provide a shared forum for service users, providers and planners
How Can You Help
By providing representation on the Portsmouth ARMA's Local Network, contributing to the network campaigns and events.
By publicising ARMA and our events and meetings in your organisation.
Please contact us if we can supply you with publicity material for ARMA.