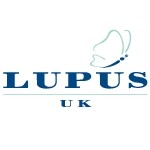 A grant of over £4m has been awarded by the Medical Research Council to a team of Scientists around the UK led by Professor Ian Bruce, University of Manchester, for a large scale research programme into lupus treatments that will take five years. The study is called MASTERPLANS (MAximising SLE ThERapeutic PotentiaL by Application of Novel and Stratified approaches). Along with Manchester the main centres involved are in Birmingham, Cambridge, Leeds, Bath and London (UCLH/Imperial College/Hammersmith Hospital) and they will also be working with a number of pharmaceutical companies who will be providing a further £6m in cash and kind for this research project.
Lupus (SLE) affects around 1 in 2,000 people in the UK and there is currently huge variability in how well patients respond to the handful of drugs available to treat the condition with many studies showing that only 40-50% of patients will respond well to any particular treatment. Each patient has their own 'fingerprint' of disease, with different organs involved and varying degrees of severity.
Professor Ian Bruce from The University of Manchester's Institute of Inflammation and Repair and Director of NIHR Manchester Musculoskeletal Biomedical Research Unit said: "We will be studying a whole range of factors which can influence the success or failure of treatment. By examining the genetic profile, immune response and clinical data of groups of patients we aim to identify key factors that predict more accurately the right treatment to offer to individual patients."
LUPUS UK is very pleased and excited about this research, a major milestone for people who have lupus. There will be a number of ways in which lupus patients can become involved with this project.
To read more about this story, you can go to the LUPUS UK website.