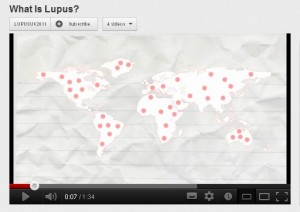 LUPUS UK recently launched a short, animated video to improve the public's understanding of lupus in a new way.
The video demonstrates very basically how lupus affects the body and mentions the most common symptoms and a couple of the triggers. It has been done in a fun and simple way to attract people to watch and make it easy to digest.
So far the feedback received has been excellent.
The video can be seen at here or by clicking on the image.
Alternatively it is also available on the home page of the LUPUS UK website at www.lupusuk.org.uk.