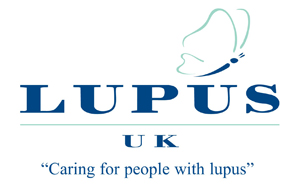 On Saturday May 17th 2014, LUPUS UK held an information day, featuring a series of speakers talking about a variety of lupus related topics. The presentations were:
"Living with lupus as a young person" by Dr John Ioannou, Consultant Rheumatologist, University College London Hospital (featuring Lynette Bortey, a young patient)
"The Pain Toolkit – Self-management techniques" by Peter Moore (Pain Toolkit Trainer)
"Changing Faces Skin Camouflage Service" (Including demonstration) by John Williams (Head of UK Network, Changing Faces) and Margaret Dunn (Skin Camouflage Practitioner, Changing Faces)
"Treating Lupus Kidney Disease" by Dr Liz Lightstone, Reader and Hon. Consultant Renal Medicine, Imperial College Hammersmith Hospital
There were approximately 125 people in attendance and the presentations were very well received. The event was recorded for those unable to attend, and the videos will be uploaded to the LUPUS UK website and Youtube channel soon.