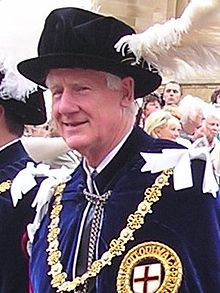 PMRGCAuk are excited to announce an event that will take place on Wednesday 19th October 2016 at the House of Lords, sponsored by Lord Levene of Portsoken KBE, in the Cholmondeley Room and Terrace Pavilion.
As well as enjoying a sit-down afternoon tea, we will hear a fascinating and entertaining talk from our Patron Lord Butler of Brockwell, about his extraordinary career as a senior civil servant in the Cabinet Office working for five serving Prime Ministers: Edward Heath, Harold Wilson, Margaret Thatcher, John Major and Tony Blair.
Tickets cost £100 with all proceeds going towards our work supporting people with Polymyalgia Rheumatica and Giant Cell Arteritis.
You can book tickets individually, or make up a party of ten friends and have a table. To find out more and book, please contact kathryn.busby@pmrgcauk.com
See the event poster and book via the Special Events page.