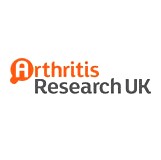 Learning from clinical networks
Arthritis Research UK, along with BSR, recently met with Kevin Holton, lead for respiratory networks at DH, to discuss how the musculoskeletal community could learn from existing clinical network models in other health areas. In the meeting, he stressed how local groups can work together to implement 2-3 nationally agreed priorities alongside their local priorities. Two critical factors for their success are local patient involvement and high quality clinical leadership (including primary and specialist care, doctors, nurses and other health professionals), and emphasised that  leadership training should be included as part of the programme.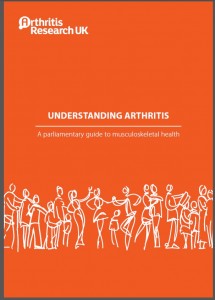 National work includes agreeing network priorities and developing tools/products to share throughout the networks. Locally, national priorities are implemented and products developed by one local group can be shared with other local groups through the network. Given current resources, one approach may be setting up one or two local groups with clear objectives for delivery, and monitoring and evaluating them, extracting learning and then replicating successful work to scale up nationally over time. Alongside this activity an early priority activity would be to write a national consensus document written by the community, highlighting problems and proposed solutions, with priorities agreed and pathways described to be implemented locally. Particular attention should be given to activities that are focussed on tackling NHS priorities – such as tackling variation in care, reducing waste, minimising harm to patients, addressing inequalities and inequities.
 
Helping MPs to Understand Arthritis
Arthritis Research UK  has produced a short booklet 'Understanding Arthritis: a parliamentary guide to musculoskeletal health', which we have been using to help raise awareness and understanding of musculoskeletal conditions at the party conferences. We would welcome your  feedback.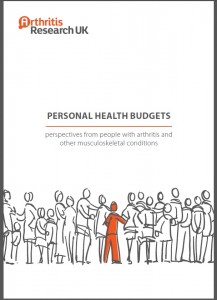 Personal Health Budgets
In December 2012, the Department of Health's Care and Support Minister announced an initial roll out of  Personal health Budgets: by April 2014 up to 56,000 people on the NHS Continuing Healthcare scheme will have the right to ask for a personal health budget if they choose one. Arthritis Research UK's report, 'Personal Health Budgets: perspectives from people with arthritis and other musculoskeletal conditions' was published in  in August. It presents the findings of a survey, workshop and policy seminar, and includes five recommendations that Arthritis Research UK make as personal health budgets become more widely available within the NHS.  Thank you again to all ARMA members who took part in the seminars.