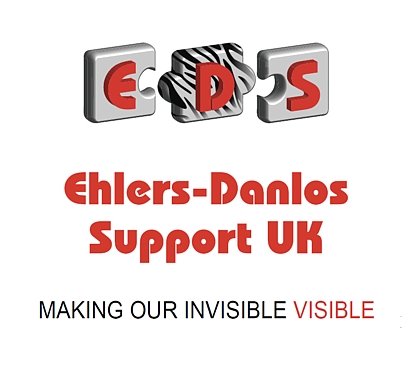 I am writing to share the exciting news that at the last EDS UK trustee meeting earlier in July Lara advised us that she had accepted the offer of a Chief Executive position at a new umbrella organisation called EDS International. She will start this position in August, and therefore leaves EDS UK as chief operations officer at the end of July.
What is EDS International?
EDS International is a new umbrella organisation that will focus on strengthening the communities in each country and bringing them together as a powerful voice for change. Lara will be working to ensure that consistent reliable evidence-based medical information is available for both doctors and patients. EDSI will develop existing support groups (or set them up where they don't yet exist), drive collaborative research efforts, and raise awareness.
Good news for the EDS community
This is a great opportunity for Lara, and one that is clearly too good to miss. The trustees are delighted for her and see it as reflecting the confidence the community has in Lara both in the UK and internationally. We can think of no better person to carry out this role promoting understanding of EDS across the world.
A shared mission and continuing links
Even though Lara will no longer be on the staff of EDS UK, we are pleased that the membership and wider community, and we as trustees, will continue to benefit from her commitment, drive and determination, achieving results through this new international role. We see there being a lot of inter-action between EDS UK and EDS International, not least through delivering the 2016 international symposium on diagnostic criteria and care guidelines, and a co-ordinated international research strategy.
This inter-action will surely only grow given the shared mission that we have to carry out research and educate healthcare providers and the public on what it means to have EDS. While it will take time to develop these links and define what works best for both organisations, we are committed to doing what is in the interests of you all as EDS UK members.
What it means for EDS UK
The downside of this otherwise good news is that we have to say goodbye to Lara as a member of the staff team. Over the five years she has been with EDS UK she has played a large part in making it what it is today and I know she knows a lot of you personally. The trustees are keen to make sure that EDS UK services develop and become ever more useful, providing continuously improving information and support, and I know Lara wants this too.
The EDS UK team
In continuing and growing our services, we are lucky at EDS UK that we have an extremely capable staff and volunteer team that has grown over the last couple of years as EDS UK matures as an organisation. The whole team provide an invaluable service delivering and co-ordinating the support groups, events, the helpline, our social media work, fundraising efforts, information leaflets, working with the medical community and much more. When I was appointed chair of EDS UK I was surprised that such a relatively small team achieved so much – and I continue to be surprised in a very pleasing way at the high quality work they do on behalf of the community. You would be forgiven for thinking that we had ten times the number of staff that we do!
Medical Advisory Panel
We also have an invaluable Medical Advisory Panel, which met last week and were told of Lara's new role. I attended the meeting and I was delighted at both their positive reaction to the opportunity for Lara's personal career development and their continuing commitment to working with EDS UK in fulfilling our objectives.
Thank you Lara
While it will take us some time to put in place the necessary arrangements to cover everything that Lara has been doing on behalf of the community, I and the trustees are committed to doing that. Through our staff and volunteers we have a strong central team and a vibrant UK community and I am confident that we will continue to build on what Lara has achieved.
I will finish by putting on record our enormous thanks to Lara for all that she has done for EDS UK to date, and I am sure you will join me in doing the same. We wish her every success in her new role and look forward to working together in the future.
You can contact Lara in her new role on lara@internationaleds.org
Mark Redhead
EDS UK chair