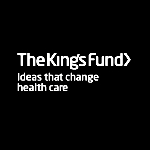 From hospitals to health systems
A core part of the vision in the NHS five year forward view is a fundamentally different role for acute hospitals. Hospitals in England and elsewhere face significant challenges as a result of rising demand and the changing needs of the population, and they will not be able to meet these challenges by continuing to work alone. Instead, acute trust leaders need to embrace a system-wide perspective and work increasingly closely with primary care, community services, social care and others.
See the key findings of the report from the King's Fund website.