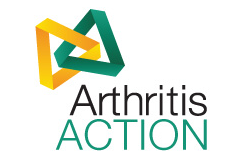 Arthritis Action is hiring a Groups and Events Officer to join our team based in London with travel around the UK. The role is a full time permanent position. 
This role offers an exciting opportunity to assist the growth, development and day-to-day operation of Arthritis Action Groups and Self-Management Events. This is a varied role organising, supporting, nurturing, facilitating and setting up the safe running of Arthritis Action Groups services across the UK, Self-Management courses, attending networking events and giving presentations about Arthritis Action. 
To apply, please send a covering letter explaining how you meet the Person Specification and what experience you have to deliver the job as set out in the Job Description, to Heather@arthritisaction.org.uk – no later than 5pm on Friday 14th October 2016.
Interviews for short-listed candidates will take place in London on Wednesday 26th October with second round interviews on Wednesday 9th November.
To apply or for more information, please download the job description.