iO Convention is a multi-streamed, collaborative event showcasing the very best of osteopathy. The last two years have focused on bringing the profession together to forge a new way forward. This year's core theme is all about building on that unity to explore the possibilities that open up to us when we reach out to others. Whether it is our patients, our colleagues, other healthcare professions or the wider community, amazing things can happen when we start to reach out.
New dates and venue
We are pleased to announce that our 2016 Convention will be held at the Beaumont Estate in Windsor. Formerly a stately home and boarding school this amazing hotel and conference centre offers a larger space for convention sessions, meetings and evening events combined with 400 superb guest bedrooms, luxurious leisure facilities and stunning grounds.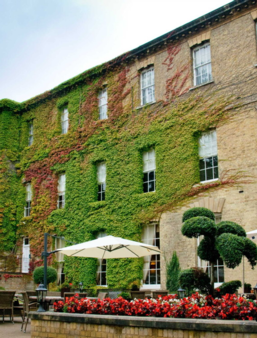 To secure this venue we have had to move the date of convention to 25th – 27th November 2016. 
Please keep this date in your calendar. (The date was previously 11-13th November)
Submit your proposals
If you are interested in contributing to this year's convention, we'd love to hear from you. We are currently seeking ideas for presentations and workshops. As well as submissions relating to our theme of reaching out, we welcome submissions in the following areas:
Practical workshops
Clinical interests (MSk, sports care, paediatrics, women's health, care of the elderly, etc.)
Research
Business development
Details of how to submit your proposal can be found online at www.osteopathy.org/ioc-2016
There is a call for presentations at: www.surveymonkey.co.uk/r/ioc-2016
The closing date for submissions is 21st March 2016.