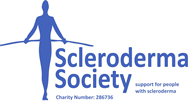 Join the Scleroderma Society in a central role as their Information and Communication Officer.
You will ensure that all communication material is accurate, accessible, impartial, balanced, based on evidence and well-written. You will monitor the Charity's impact online, report on key trends and develop new initiatives and campaigns to increase traffic.
You will play a vital role in developing excellent communication material for the Scleroderma Society.
See more details on the charity job website.