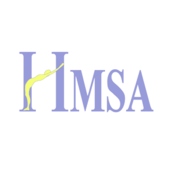 STAFF CHANGES AND STAFF INFORMATION
The HMSA staff joins with the HMSA Trustees in welcoming Dr Alan Hakim as the new Chief Medical Advisor (CMA) to the HMSA. I know that Professor Grahame wanted me to let you all know he is still going to be actively involved in the HMSA and for that we are very grateful. We would also like to welcome our 3 new Patrons, Hannah Ensor, Kaliya Franklin and Kate Monaghue who were introduced in the e-newsletter in July. The e-newsletter can be found in the member's area of the website so I won't re-introduce them all here but a very warm welcome to all three of you.
We are hoping to catch up with our other Patron, Norman Lamb, at the Long Term conditions Conference at the end of January where he is a key note speaker.
SCOTTISH FOCUS GROUP
Whilst we were in Scotland we met Professor Ferrell briefly and staff from what was still known as Long Term Conditions Alliance for Scotland (LTCAS). This meeting highlighted the fact that our Scottish members are at a significant disadvantage in accessing services best designed to meet their needs. The Hypermobility Clinic in Glasgow only sees a few new patients every month and does not have the resources to expand. Therefore we decided to start a consultation with our Scottish members. A focus group has been set up for the 12th December at the offices of the Health and Social Care Alliance Scotland.
The focus group will run from 10-3pm at the following address:
Alliance Scotland,
Venlaw Building,
349 Bath Street,
Glasgow, G2 4AA.
Professor Ferrell and a Genetic Liaison Nurse, Grace MacLeod will be attending.  The aims of the focus group will be to discuss what services currently provide and what they should, what help the HMSA can provide and our work with the Health and Social Care Alliance Scotland. All Scottish members are very welcome but please book in advance with Donna on admin@hypermobility.org so we can ensure all needs are catered for. Light refreshments, sandwiches will be provided. We have space for 20 people, so it will be a 'first come and first served' basis. There is no charge for this meeting.
Donna Wicks
HMSA Senior Medical Liaison Officer