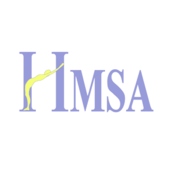 HMSA Trustee to Pain UK
Donna Wicks, trustee for Hypermobility Syndromes Association, has been appointed to trustee for Pain UK an umbrella group for smaller organisations who want a voice in pain services and policy at all levels. Donna feels that this role will in fact complement her current role with the HMSA, as people with hypermobility syndromes suffer from chronic pain which is not recognised as an issue in its own right. Donna is looking forward to representing Pain UK at future events.
HMSA- Working in the North.
The HMSA had a very busy week at the end of October.
The charity ran a volunteers training day in Hull and successfully recruited two additional skilled and experienced group leaders to complement the other northern groups. A new social media volunteer was also added to the social media team and an existing volunteer expanded her role to take on supporting the HMSA Volunteers Management Programme.
This was followed by a wonderful Dinner and Dance hosted by Melanie Howram. It was a fabulous night!
Unfortunately, staff had to get up early and drive to Wakefield to run the HMSA Family Programme and Big Bash. The Family Programme event is covered by the Information Standard (accredited by Capita on behalf of NHS England) and was very successfully received by the separate children and parent groups. The Family Programme goes from strength to strength.
The HMSA would like to thank Professor Howard Bird for attending and giving his support to the charity. For further information on the HMSA Family Programme please contact info@hypermobility.org.
Congratulations
The HMSA would like to congratulate the new (BSR) trustees for ARMA, which includes  Chief Medical Advisor to the HMSA, Dr Alan Hakim.