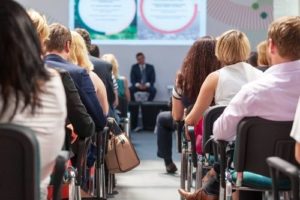 The HMSA offers education for patients and professionals while campaigning for earlier diagnosis to help reduce potential disability. Bringing local professionals to events where they can mix, learn and work with HMSA members, expert patients and trained volunteers can be a real benefit to all involved.
The HMSA Bristol Mini-Symposium on Saturday the 20th August will allow an opportunity for education and to try hydrotherapy. Led by Dr Alan Hakim, the HMSA medical team will be working both with patients and local professionals with an interest in hypermobility syndromes. You can book your tickets here.
Unable to make it to Bristol? We'll be holding more events later in the year, so contact us to register your interest.
Clinician's Guide
Many GPs feel they cannot diagnose Joint Hypermobility syndrome, but there's no rule which says they must refer to a consultant (unless one of the other hypermobility syndromes are suspected). It would be fairer to patients and cheaper for the NHS, if GPs learned about the most common form of hypermobility syndrome, its diagnosis and management.
Meanwhile, our Information Standard-accredited Clinician's Guide to JHS gives a good basic introduction to the condition and the impact it can have on a patient's general health, while a briefer printable overview is also available from our website as a pdf download. Our 'What's the connection? poster was designed with GPs and other front-line health professionals in mind and a copy is included in our Professional Membership package.