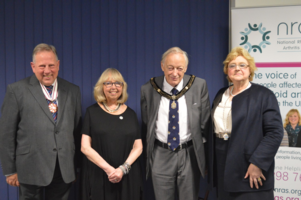 Last week NRAS was delighted to celebrate its 15th Birthday with an evening reception held at our offices in Maidenhead.
We were delighted to welcome His Honour Charles Elly representing the Lord Lieutenant of Berkshire and the Deputy Mayor of the Royal Borough of Windsor and Maidenhead, Councillor John Lenton and his Escort, Deputy Mayoress, Mrs Margaret Lenton to the event.
We were also joined by current and previous Trustees, NRAS staff and volunteers, valued suppliers and other distinguished guests. A video montage of birthday messages can be found on our YouTube channel.
A huge thank you to everyone who has supported us over the past 15 years and here's to the next 15!
World Arthritis Day – Behind the Smile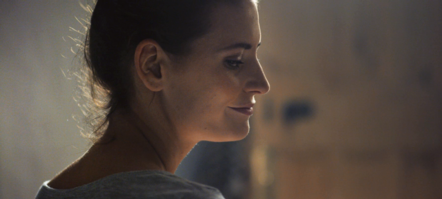 To mark World Arthritis Day on Wednesday 12th October, NRAS was involved in a project to raise more awareness of the invisible symptoms of the disease. A set of videos were released the day itself. "Behind the Smile" has already had over 46,000 views via social media and has been shared by over 1,100 people. The main character, Jane, has rheumatoid arthritis (RA). She might look fine but she isn't. See what goes on behind the smile. (https://www.youtube.com/watch?v=5wI5RVWzn9Q&t=27s)
You can also watch two further films containing commentary by Donna Saunders, NRAS Volunteer and Member and Professor Iain McInnes, Director Institute of Infection, Immunity and Inflammation and Consultant Rheumatologist, University of Glasgow.
Our CEO, Ailsa, was also chosen to be part of the official World Arthritis Day video showcasing how those living with RMDs are living life to the fullest. Watch the video on their website here. (www.worldarthritisday.com)
Dates for the diary:
Tuesday 8th November – Stoke-on-Trent area NRAS Group Launch
Wednesday 9th November – Southend-on-Sea NRAS RA information evening
19-25th June 2017 – NRAS RA Awareness week