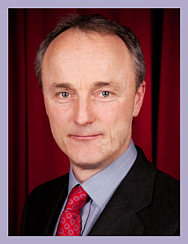 by Matthew Bennett, President, British Chiropractic Association
As we all know back pain is the single biggest cause of disability in the UK according to the Global Burden of Disease Report. Despite this huge cost both in human and financial terms, care can often appear to be disjointed. In 2009 NICE published guidelines on the Management of persistent non-specific low back pain but many regions in the UK still struggle to implement the guidance and with many different providers being involved in the management of back pain an integrated approach is elusive. Due to the episodic nature of much low back pain, multiple GP appointments are often needed for essentially the same condition. Onward referral for secondary care can be inconsistent and prone to delays resulting in increased chronicity and comorbidity.
Some areas in the UK have good provision for manual therapy including manipulation eg. North-East Essex PCT and other areas have very limited access with complicated care pathways and many different providers responsible for different elements of care. Part of the problem is identifying which professional group should be seeing a patient at a particular time. If manual therapy is required, the norm is to refer for physiotherapy which at one time was synonymous with hands-on treatment like massage and exercises.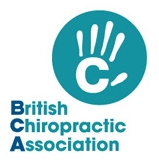 As the range of skills that physiotherapists provide has grown so too has the range of services they offer. Physiotherapy is no longer a treatment in itself it is now a profession whose members provide a package of care which may include elements of counselling, advice, electrotherapy and acupuncture based on extensive diagnostic skills. So too chiropractors and osteopaths once thought of as only providing spinal manipulation now provide a broad range of treatment services based on strong diagnostic skills.
If the health care system in the UK is to cope with the massive burden of MSK problems then integrating all the resources available is important. With three different professions providing manual therapy how are commissioners to choose who is best for treating these patients? The recent National Pathway of Care for Low Back and Radicular Pain proposed that we move from commissioning based on specialties or professions to commissioning based on competences. NICE have recognised this and recommend particular interventions rather than professional groups in their guidelines.
When talking about spinal related disorders such competences should include clinical screening for serious pathologies as well as diagnosing particular spinal conditions; bio-psychosocial assessment and advice; advice on self-management and pain relief; appropriate referral for imaging and secondary care; conservative management of spinal pain and finally the role MSK problems play in broader public health issues such as mental health, obesity and diabetes. Such a spine care expert would be would be responsible front-line triage, diagnosis and management, improving patient care and potentially saving costs throughout the care pathway.
It is time to move beyond MSK care divided along professional boundaries and move to commissioning based on competences. With its many different stakeholders ARMA is well placed to facilitate such a process.