by Professor Peter Kay, National Clinical Director for Musculoskeletal Services for NHS England.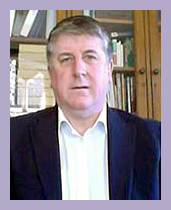 I was asked to write a blog to raise the profile of my MSK work supported by the Long-Term Conditions Team and, through the cryptic labyrinth of various schemes and initiatives, share with you my thoughts on how we can support sustainable, cost-effective transformation whilst still championing the more person-centred approach.
Easy task right?
Increasingly we are faced with the challenge of implementing population-level interventions in a bid to tackle unwarranted variation within our local areas. At the same time, many of us are striving to strike a balance that enables us to deliver care more holistically – that is in a way that empowers patients, supports families and carers and promotes decisions led by the needs and wants of those who are specialists in their own care: the patients.
It's not always possible to be all things at once. Nor is it possible to come up with all the ideas yourself. Enter our solution! The MSK Knowledge Network is a forum which was set up through a process of co-production with all the main patient-led and professional organisations active in the field of MSK. Its overarching aim is to improve outcomes, increase value and reduce unwarranted variation in MSK care. This is achieved by enabling better communication between sectors, facilitating the sharing of good practice and promoting a multidisciplinary and collaborative approach to problem-solving, both cross-professionally and cross-organisationally.
One way we are seeking to do this is to draw together the strands of work beating through the hearts of our partner organisations through a programme of national webinars. From government-funded bodies to voluntary sector charities, the wealth of experience and knowledge within our MSK community is breath-taking. The investment in improving the outcomes and experience for patients with MSK disorders alongside the initiatives aiming to increase prevention and strengthen resilience is inspiring. The chance to share ideas, challenge preconceptions and support new ways of thinking is something we are really proud of.
But we still face our own challenges. The question for us is how to develop a sustainable network, one that continues to build momentum and holds the interest of its members. To do this, the MSK Programme Team and I will continue to work with the MSK community – through the Arthritis and Musculoskeletal Alliance – to support the development of MSK networks from a regional level, with a string of events due to take place this coming autumn. The events will follow from, and build on, the excellent national seminar which many of you attended in January this year. Various MSK professional groups already have a national network of regional reps, who you are invited to get in touch with if you haven't already. If you already have an MSK network, or are keen to develop one, and you want to be involved in hosting or helping to organise one of these events, please get in touch for more information about how you can get involved.
Reflecting on how my experience has shaped my view of the puzzle that is the ever-developing landscape of transformation in the NHS, I notice success means different things to different people. For me it is creating a programme of work with such merit that it can become self-sustaining. And to others? Well I defer to this analogy… 3 orthopaedic surgeons took 5 days to do a jigsaw and were proud of their achievement. When asked why they were so proud they said because it said 3-5 years on the box.
For now I'll just keep hoping the bookings for the other (less funny) Peter Kay keep rolling in so I can continue to raise the profile of the excellent work underway across the MSK community.