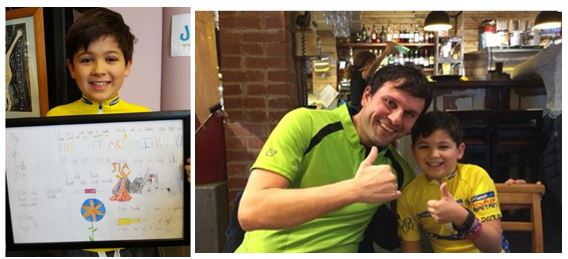 Vineet Joshi is a GP based in Wantage, Oxford. Vineet and his friend Rob are cycling 920 miles in July, from John O'Groats to Land's End.
Vineet's inspiration comes from a little boy Alex who is just 9 and lives with JIA. Alex entered one of our JIA & Me art competitions, and after seeing his wonderful piece of art depicting what JIA feels like to live with as a 9-year-old boy, Vineet took up the challenge to raise £5,000.
To read more about Dr Joshi's fundraising challenge and about Alex, please visit either Vineet's JustGiving page or his Facebook page – a great story of new-found friendship!