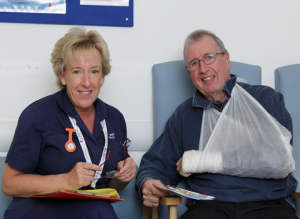 Fracture Prevention Practitioner Training
The advanced module of the National Osteoporosis Society's popular training course has now been launched online. The course has specifically been designed for FPPs, including Fracture Liaison Nurses, as well as other specialist nurses, allied health professionals and clinicians working in the field of secondary fracture prevention and osteoporosis management. 
Fracture Liaison Services Benefits
If you are thinking about setting up a Fracture Liaison Service and want to see how much your CCG might save, then run your figures through our online FLS benefits calculator.
If you need help with using this then please contact Henry Mace (h.mace@nos.org.uk ) or Hilary Arden (h.arden@nos.org.uk) who can talk you through all aspects of the support that the charity can give in setting up, or improving, Fracture Liaison Services.
Bone Densitometry Course
Registration is now open for the two day lecture course on Bone Densitometry in Osteoporosis Assessment and Management.