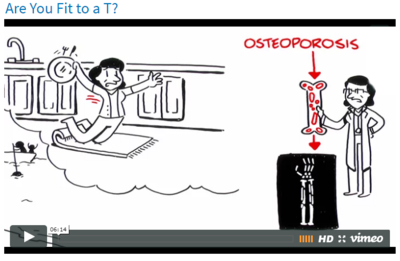 The United States Bone and Joint Initiative (USBJI) has released a video to demonstrate the connection between weak bones, the risk of breaks and osteoporosis in an enlightened and attractive format, a new 6-minute animated video has been released focusing on the core messages of Fit to a T, a public education program on bone health and osteoporosis offered by the U.S. Bone and Joint Initiative.
The USBJI invites you to watch the video (www.fit2t.org) and share it with your patients, colleagues, family and friends.
This is a succinct and easy-to-understand story that covers the basics of bone health, risk factors, myths, and how to strengthen bones and avoid fractures.