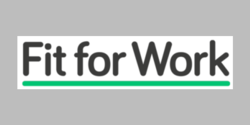 New return-to-work service goes live to help GPs, employees and employers across England.
"GPs throughout England and Wales can now refer employed patients who have been, or are likely to be, off sick from work for four weeks or more for a voluntary occupational health assessment.
The occupational health professional will identify obstacles preventing the employee from returning to work. A Return to Work Plan will be agreed providing recommendations tailored to the employee's needs, which can replace the need for a fit note."
Read the Press Release, 22 July 2015, on their website where you can access free, expert and impartial work-related health advice.
See the Working with Arthritis page for more initiatives and resources.