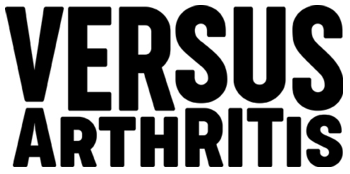 Monday 5 November will see the launch of the first national campaign by Versus Arthritis in their new guise and brand.
As you know well, all too often, arthritis is dismissed. It is seen as inevitable, unavoidable, insignificant and untreatable. Society shrugs it off as "just a bit of arthritis". The new campaign aims to drive greater recognition of arthritis and related conditions across government and society.
Versus Arthritis wants to create an environment where the 10 million people with arthritis can live better – free from the pain, fatigue and isolation. The campaign will feature bold TV advertising, national press coverage and social media activity, including a variety of stories and support from celebrities and sportspeople to businesses and healthcare professionals.
Please show your support
They'll be asking people to declare themselves #VersusArthritis on social media and they would love for you to do the same. So please keep an eye on social media channels and share/retweet where you can.
If you would like more information or to discuss getting in involved please contact Éilis O'Connell at e.oconnell@versusarthritis.org or 0207 3806 528.